Portrait photography is truly incredible, capturing the essence and personality of another human being with just a camera. It tells a story of the person behind the lens and the one in front of it, which is why it's so challenging. Not every photographer can capture the true nature of a person in just one photo, especially when it comes to cultural portraiture. You have to see both the person and the cultural context around them.
Enter Matt Jacob, a skilled cultural photographer with a unique eye for capturing the authenticity of cultural experiences. Whether it's a close-up portrait or a wider shot of a cultural setting, he has a knack for turning the exotic, beautiful, and diverse into stunning photographs.
Matt's passion for photography started at a young age, capturing life around him with his camera. As a private jet pilot, he's been able to travel the world, immersing himself in remote, exotic settings, and experiencing diverse cultures like never before.
His studio, 'MOOD', located in Bali, has a unique philosophy behind capturing portraits and cultural stories, worded as follows: "With an extraordinary focus on authentically encapsulating a story within a photograph, Matt has dedicated his life to truly understanding the essence of different perspectives and the 'why' behind different forms of human nature." Matt loves telling stories about people, and his cultural portraiture reflects this passion.
Matt has photographed a variety of subjects, from the tribes of Indonesia to modern-day Cowboys. Besides the storytelling aspect, the way he uses light in outdoor shoots makes his photographs exceptional. His website categorizes his projects, detailing the thought process behind each segment. For instance, his time with people from the Aga, Baduy, Mentawai, and Sasak tribes on the islands of Bali, Java, Siberut, and Lombok in Indonesia, provided a chance to live the local life in an intimate manner.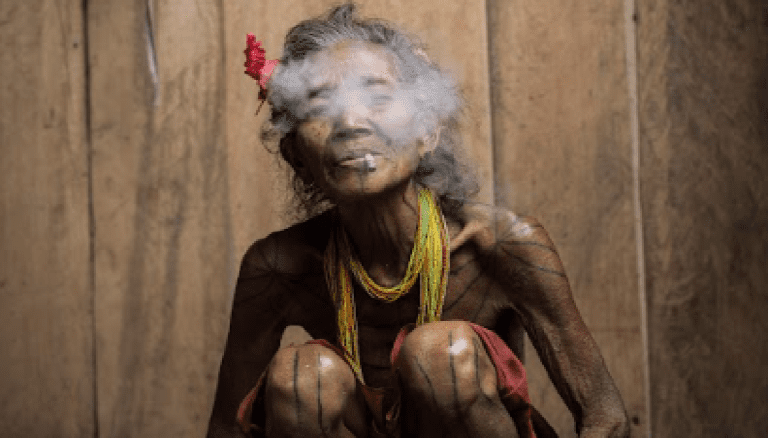 "Even though we couldn't converse in English, my aim was to relate, observe, and befriend these lovely people who isolate themselves within the surrounding (natural) environment and live peacefully away from the noise and distraction of today's first-world technological reliance," Matt explains.
For Matt, cultural portraiture is also a way to stay connected with his passion. He shares his photographs on social media, noting how they preserve cultures and traditions endangered by the fast-paced development of the world.
In short, cultural and environmental portraiture is a way to understand the raw experience of life without any sugar coating or limitations from the fast-paced, materialistic world. Matt's cultural portraiture captures this essence, bringing a unique perspective and authenticity to each photograph.
Look through Matt's projects by clicking here. You can follow him on Twitter, YouTube, TikTok and Instagram to catch up with the latest projects and get valuable tips.